Our approach to sustainability
Waste nothing.
Reuse everything.
Protect the planet.
Sustainability is what our business is about. In a world stuffed with disposable goods, our entire business is founded on one simple idea. We think that not only is there a more sustainable alternative to simply burying or burning textiles and other goods, but that it's better for our customers' bottom line.
We reuse, recycle and repurpose practically everything that comes our way, and we never use landfill.
Every day we come to work and ask one central question: how can we take an item and give it a new lease of life? We ask this question on behalf of everyone we work with, from our national charity partners to retail giants to public sector employers.
We help leading brands set up and run ethical, sustainable, and profitable product disposal schemes for everything from giveback schemes to overstock. We work with the public sector to offer closed loop recycling programmes for IT asset disposal, data wiping, WEEE waste, and toner and cartridge recycling. As the UK's largest charity shop collector we work with our charity partners to ensure zero to landfill.
In doing all this we give second life to millions of items each week, all of which would otherwise end up on fire or in the ground.
0
t
Textile production produces 1.2 billion tonnes of annual greenhouse gas emissions (more than all international flights and maritime shipping combined)
0
t
More than 300,000 tonnes of clothing ends up in landfill every year
0
%
The global apparel and footwear industries account for 8% of the world's greenhouse gas emissions
Reuse everything
The circular economy, in which our business is at the centre, is constantly growing and expanding as retailers and manufacturers begin to recognise the importance of their corporate responsibility.
We help key retail partners explore these new opportunities. As they look for new ways to manage their end of lines, over-runs, giveback schemes and more, we're there to help them get those schemes off the ground.
Our position at the heart of the circular economy helps to create a network of jobs. Not just in the UK, but globally beyond the CTR Group. Whether it's in transport, grading or right through to local sellers in developing economies, who make their living through selling reused and recycled goods.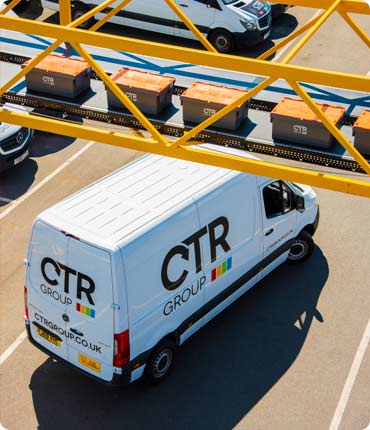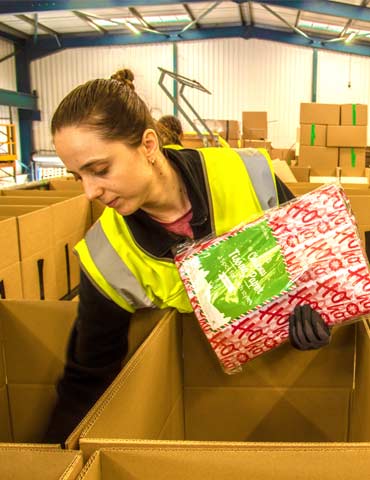 We are moving all our fleet to Euro 6 lower-emission vehicles, as well as introducing electric company vehicles for some staff. We measure and review our CO2 footprint across our whole business. We travel only when it's necessary, use LED lighting in our warehouses, and hold meetings online as standard. All our partner documentation is online thanks to our in-house technology platform ACTRA.
We help reduce the carbon footprint of our clients and partners. We optimise our services to benefit our charity partners, so that they can take advantage of our UK-wide network of vehicles on the road.
For example we move their stock for them whilst we are carrying out textile collections, offering them the chance to piggyback our low-carbon transport network, using our vehicle fleet to handle their stock distribution and transportation. We also take our clients' cardboard and plastic, reducing their need for additional services and deliveries. We will always look to backload any available vehicles, to reduce emissions.
The CTR Group is committed to leading our industry in setting the highest ethical standards. Working with our global supply chain, we vet our partners around the world to ensure they meet the standards of our own modern slavery and anti-corruption policies and much more.