Coat hanger
recycling
These days the onus is on the retailer or manufacturer to take ownership of the items they produce, and that includes solutions for end-of-life or discarded and unwanted items. One of the largest such items in the fashion retail industry is the plastic coat hanger, produced by the million.
Many retailers recognise that whilst 'Garments On Hangers' (GOH) are an everyday benefit to them, in reality they are often left with the headache of what to do with the plastic coat hangers left after purchase.

With reuse being at the core of what we do, we're always looking for ways to help offer our retail partners with an ethical, closed-loop recycling solution that's in line with our zero to landfill policy.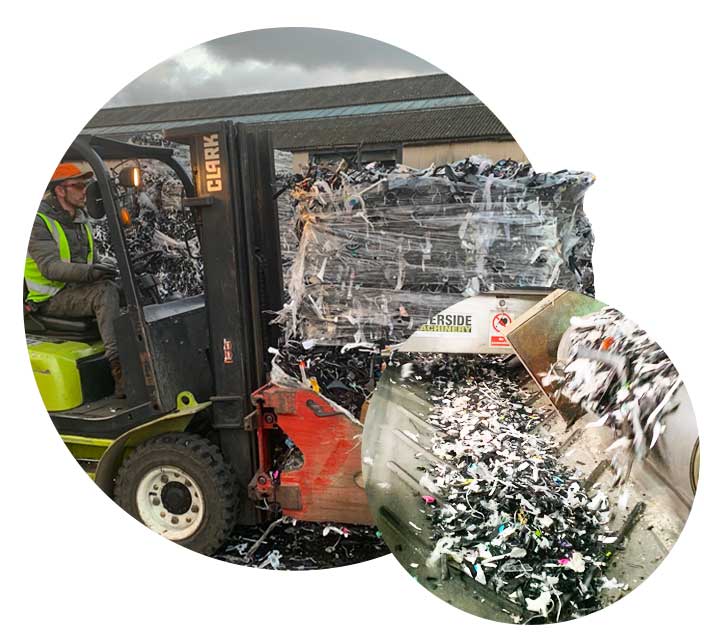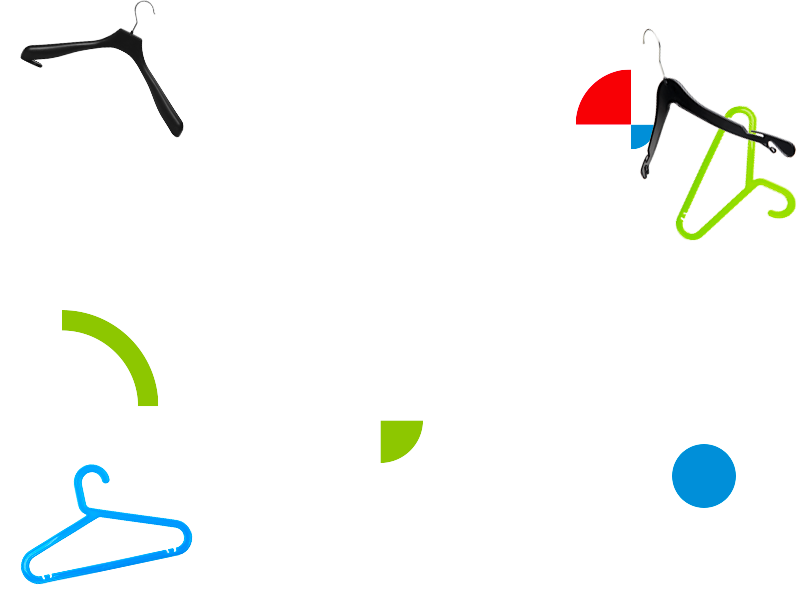 We've invested in the technology that means we are one of the only recyclers in the UK to offer a circular, 'produce to repurpose' solution right here in the UK. There is no third-party involvement and we handle everything end-to-end.
​
A key difference over other business models (which most often involve Refuse Derived Fuel (RDF) or landfill as a means of disposal), is that we can produce clean, shredded material which is sold back into the plastic manufacturing sector or redistribution to markets around the world.
We can offer several solutions to suit your requirements, so why not drop us a line and let us take care of recycling your plastic coat hangers and ensure you're meeting your Corporate Social Responsibilities?
What happens to the coat hangers?
Plastic coat hangers arrive on our central England site from all over the UK, mostly in large bales.
Unloaded and weighed, the coat hangers are first broken up and then plastic and metal are separated using large magnets.
The plastic is shredded further and granulated down to millimetre sizing. The plastic granules are then bagged, ready for transportation.
The granulated plastic is then sent for reuse and repurposing, back into the manufacturing sector – and often remoulded into new coat hangers!
As part of the process we are able to provide full documentation in line with legislation for corporate compliance.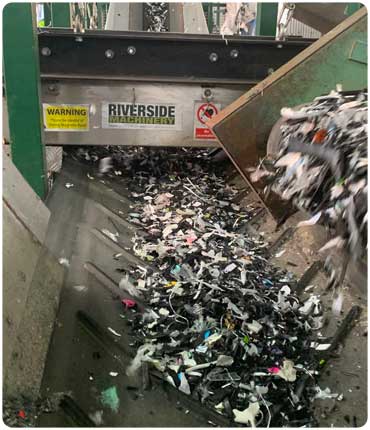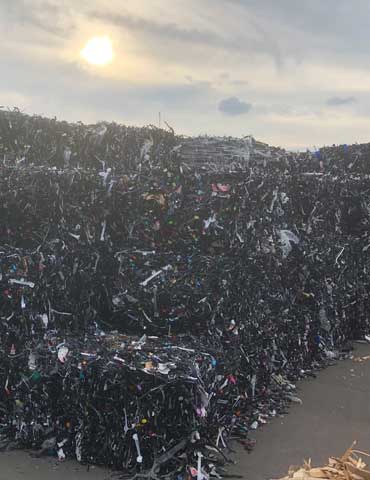 Talk to us about your
coat hanger recycling

needs
Get in touch