Meet our drivers
We've built up a UK-wide logistics network that powers nearly everything we do. We're a key player in logistics and fulfilment, and every day our fleet of 120+ low-emission vehicles spans out across the UK, providing a collection service to charity shops across the whole of the UK (and beyond).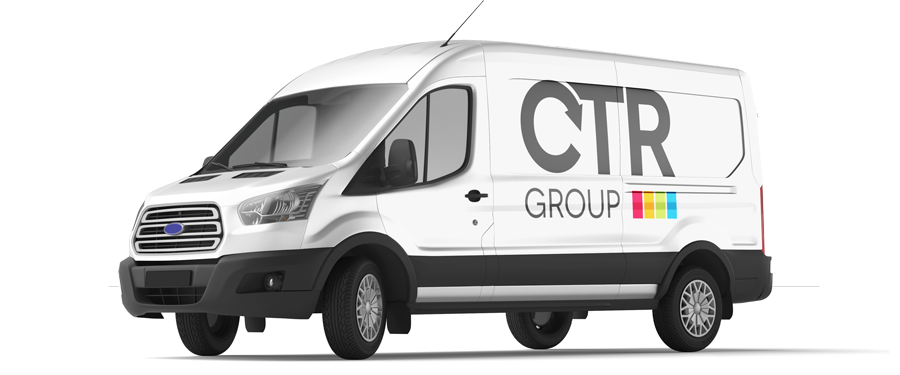 Our collection drivers
Our secret weapons are our Collection Drivers, who ensure our business continues to go from strength to strength. As the business grows, we're always looking to hire great people for this key role, so we've put this page together for anyone wondering if they've got what it takes.
what makes a CTR driver special?
Our drivers are all good communicators. Each day you'll meet our customers when you're making collections and more, and so you're the face of our business. You'll enjoy meeting new people and be able to work under your own supervision: you're your own boss out there.
You'll also need to enjoy hard work: you might be loading and unloading your van a handful of times a day, so we guarantee you a good daily workout that will keep you in shape.
You can find a full job description along with salary and perks here.
Meet our drivers

for yourself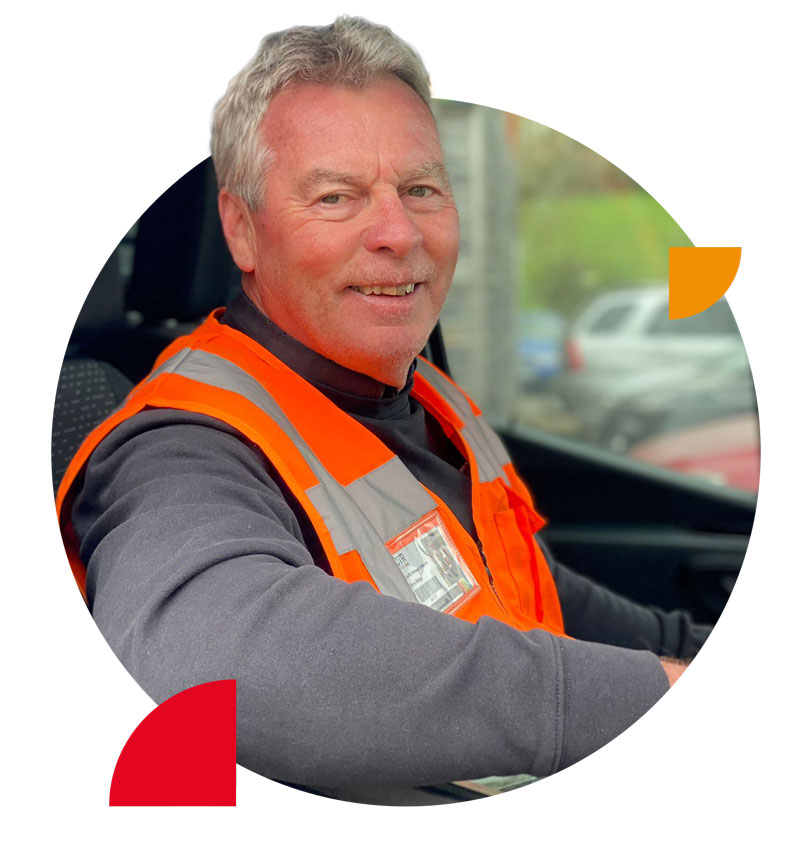 Dave Ridge
Dave Ridge has worked for us for a decade as a Collections Driver based from our Uttoxeter office. Here's his take on life on the road.
"I've been working as a driver for CTR Group for ten years, and I've seen the business really grow during that time. My job as a driver means I look after the charity shops on my route, making sure I'm there on time ready to collect and pick up everything from clothing to bric-a-brac to books. You name it, we collect it. I bring it back to base to be processed, sorted and ­– in some cases – sent all over the world to be reused.
It's a job for someone who likes hard work. It's a physical role but really rewarding. You get to know the people at each charity shop because the job's all about customer service, so they know when you're coming and sometimes there's a cup of tea (and cake!) waiting for you.
You get left alone to get on with your job too – there's no-one looking over your shoulder. It's certainly kept me fit all these years. I've worked for some really big companies in my time. In my experience – if you're a good worker – these guys are the best bosses I've ever worked for, and they will look after you."
Harry Insley
Harry Insley is a Collections Team Leader and Driver for us, based from our Uttoxeter office. Here's what he has to say about life on the road.
"I've worked for CTR Group for more than four years now. My role is split between organising a team of four collections drivers in my area, as well as being a driver myself. Working with our charity partners, our task as drivers is to make sure the right levels of stock get delivered to, and collected from, where they need to be.
Leading a team means I'm constantly reviewing our plans each day, to make sure we're being as efficient as we can in mileage and time. Every 10 or 15 minutes we can save each day all add up to thousands of hours (and miles) saved each year. I use our own logistics platform (ACTRA), which sits on my tablet, to make sure we're being as efficient and effective as possible.
What I really love is that I have the freedom to create the routes I think best for my team. I really enjoy being given that responsibility and then being trusted to get on with it. I'd recommend a career here to anyone. You'll learn more than you thought possible in the first six months – the learning curve is steep. But if you want to build a career – and not just get a job – you won't look back."
Want to find out more?
If this has whetted your appetite, take a look at our full job description on our Vacancies page. We'd love to talk.
Show me the job description